Driblab and Sports Data Campus, one of the main and most prestigious forums for training in advanced analytics applied to sport, are pleased to announce the renewal of their collaboration agreement. Thus, Driblab will give two masterclasses in the courses and masters developed by the Sports Data Campus, dedicated to the training of different fields and subjects within the world of football, with big data applied to football.
Considered one of the major references in the world of training in big data applied to sport, Sports Data Campus offers numerous masters, diplomas or different courses related to advanced analytics and its study and application in all types of professional profiles, increasingly in demand in football clubs, federations or representation agencies.
Driblab will give two classes related to player replacement and big data applied to scouting, corresponding to different masters developed by Sports Data Campus. Students will have the opportunity to learn in detail how to relate data with real cases in the detection of talent and how to use tools that will be essential in their day to day.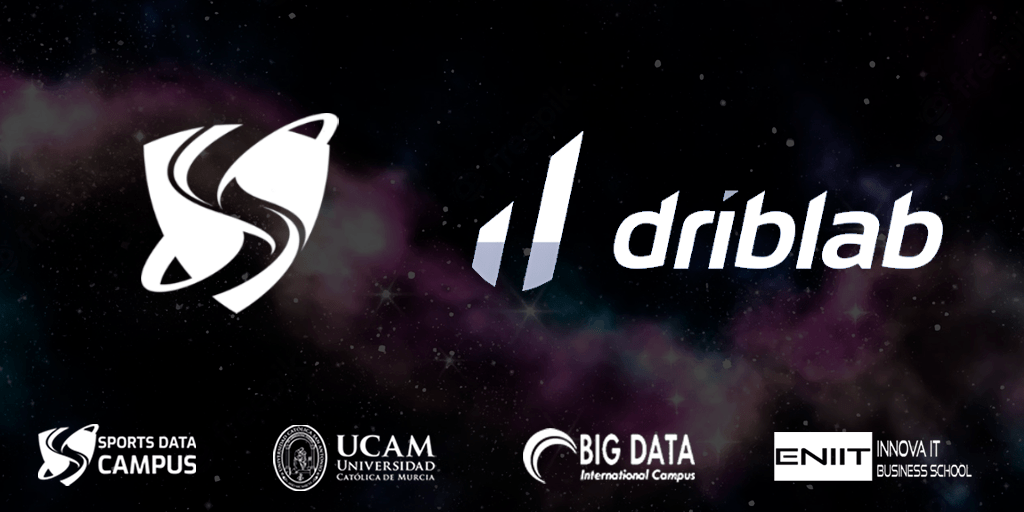 Salvador Carmona, CEO of Driblab and one of the speakers at the masterclasses, valued the collaboration with Sports Data Campus as follows: "It is very important that advanced statistics and the world of data in the world of sport find training spaces like Sports Data Campus, undoubtedly a reference in the training and pedagogical field for all those who want to develop a path in this industry. It is a pleasure to collaborate with them and that Driblab is part of the masters and courses taught, in which we will contribute with our experience and innovative vision".
For David Sáez, CEO of Sports Data Campus, "it is a source of great satisfaction for Sports Data Campus to renew our alliance with Driblab, a company that has been with us since our beginnings. This new phase will allow us to continue developing and promoting innovation and transformation strategies in the field of football and sport, thanks to the use and exploitation of data, reinforcing the training of professionals in the sector and contributing to its development. We are confident that the initiatives carried out in the framework of this collaboration will be a source of opportunities for our students."