Next 24th March 2022, Driblab will be present at a new edition of the Sports Data Forum (24th-31st March), an event organised annually by Sports Data Campus, one of the most relevant training spaces in the industry on advanced analytics applied to football.
Organised at the Ramón Sánchez-Pizjuán Stadium in Seville, the event will be attended by, among others, leading figures in professional football such as 'Monchi', Sporting Director of Sevilla, Victor Orta, Sporting Director of Leeds and Roberto Olabe, Director of Football at Real Sociedad.
Cristian Coré Ramiro, CTO of Driblab, will be a speaker to explain how Driblab helps clubs and professionals to detect talent and will debate in a round table with other great professionals of the data industry, to deepen the importance of data and advanced statistics applied to professional football. It will be one of the various tables that Sports Data Campus will set up during the opening day.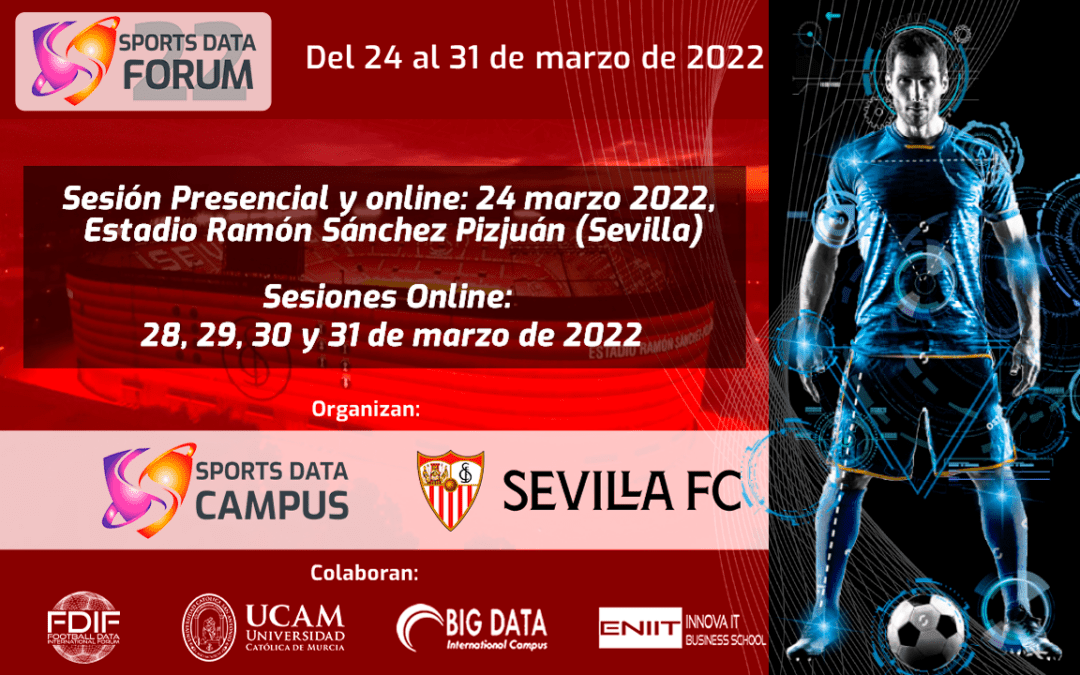 We are Driblab, a consultancy specialized in the statistical analysis of players and teams; our work is focused on advising and minimizing risk in professional football decision-making in areas related to talent detection and footballer evaluations. Our database has more than 180,000 players from more than 180 competitions, covering information from all over the world. Here you can learn more about how we work and what we offer.