One of the most significant transformations of sport as an industry is its expansion. If you think back to basketball, tennis or football in the 1980s, you will see that talent was concentrated in very specific places, latitudes and countries. Thus, its transfer was one-way, concentrated in a few places, waiting for the popularity of each discipline and the dynamics of the economy to propel all that potential.
The arrival of the 'Bosman Law' in the mid-1990s and the relocation and globalisation of the economy made it possible for top-level talent not only to belong to old Europe, Brazil or Argentina, but to places that went from not knowing anything about football to generating top-level talent, as has been the case in Canada, with players such as Alphonso Davies at Bayern Munich or Jonathan David at Lille, key players in what were the champions of their respective domestic leagues last season.
At the last South American Under-20 Championship 2019, held in Chile, four players in the best eleven of the tournament drawn up by CONMEBOL were Ecuadorians. And there could have been a few more, given the level of the eventual champions. In fact, our database detected several more players who entered our performance filters as the best in their position.
Similarly, in the last Copa Libertadores U-20, Independiente del Valle came close to victory, losing on penalties to Peñarol, showing the fantastic path taken by their youth team, being also champions of the Copa Sudamericana 2019 and one of the teams that has aroused most interest throughout South America for the way they play. These two are just two of the tournaments that many scouts around the world watch from afar and where extensive data coverage makes all the difference. It is no coincidence that players such as Moisés Caicedo, William Pacho, Gonzalo Plata, Angelo Preciado, Robert Arboleda and Piero Hincapié have made their way to some of the world's top leagues in recent years.
Recently, following the great performance and impact of Colombian Luis Díaz at Jürgen Klopp's Liverpool, we told on our social networks how our database pointed out the Barrancas native as the best left winger of the 2019 Colombian Apertura, at the age of 22, months before signing for Porto. Features such as 'Elevens' and 'Alerts' allow us to channel all that information to find talent before it takes off.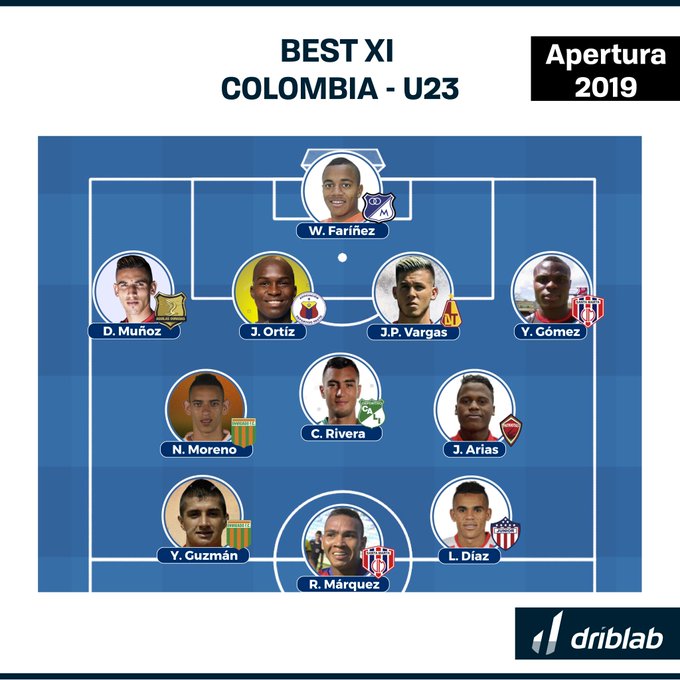 Our coverage already covers more than 180 competitions and 200,000 players, many of them youth players and in all continents, with 100% coverage in countries such as Ecuador, Algeria, Costa Rica or India, to name just a few countries far from the elite but producing talent for export. Having data from leagues so far away from the more traditional ones may not have been so important in 2005, but today it has become a constant opportunity for any club or agency in the world.