Xabi Alonso has set out to break the ceiling at Bayer Leverkusen in all directions: defensive performance, offensive performance and style of play. In his second year at the club, surely the most important for any football project, the Spanish coach has turned the previous work around and in the start of Bundesliga 23/24 has become the most stimulating team of the whole championship so far.
His main gamble has to do with a change of style in the build-up. According to our data, the German side is averaging 154 passes per 90′ than last season, a shocking record and one that is not very common in teams that keep the same coach from one season to the next.
This change in style, with a much more elaborate style of play, has translated into many more scoring chances, expected assists and clear chances. Although it will be difficult to maintain this pace of play and chance generation, Bayer are already among the best teams in Europe in terms of passes per possession and expected assists, as we see in the scatter graph.
Those who are contributing most to this are some of their most influential players: Victor Boniface, newly arrived from Union St.-Gilloise, and their star player Florian Wirtz. The two are the team's most productive link-up in terms of passes that result in shots. The Nigerian's movement and Wirtz's talent have already led to two goals for Bayer.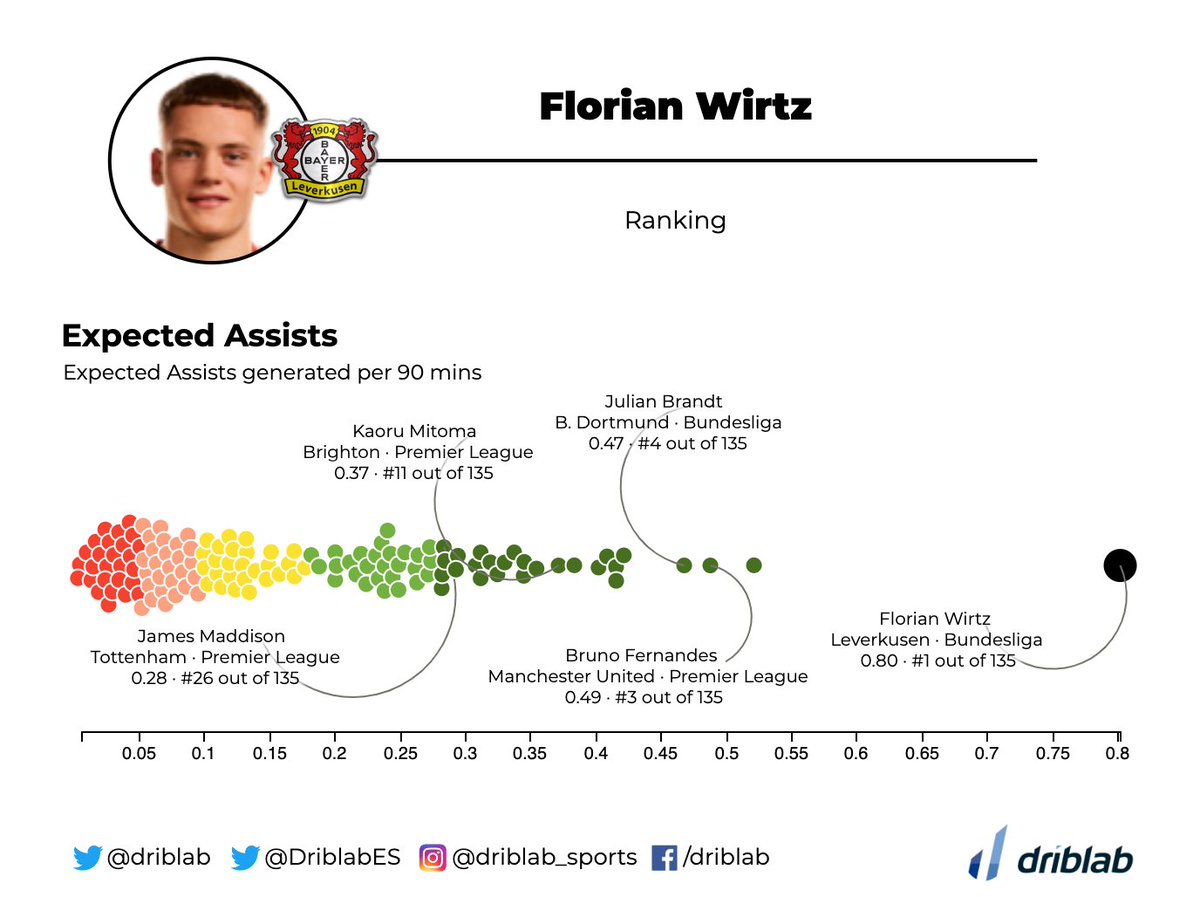 Recovered from a serious knee injury, Wirtz has made a remarkable start to the season. The fluidity and ease with which he is generating chances is easy to see from a comparison of expected assists generated in play. Wirtz is currently almost double the second-ranked midfielder or winger in the big five leagues.